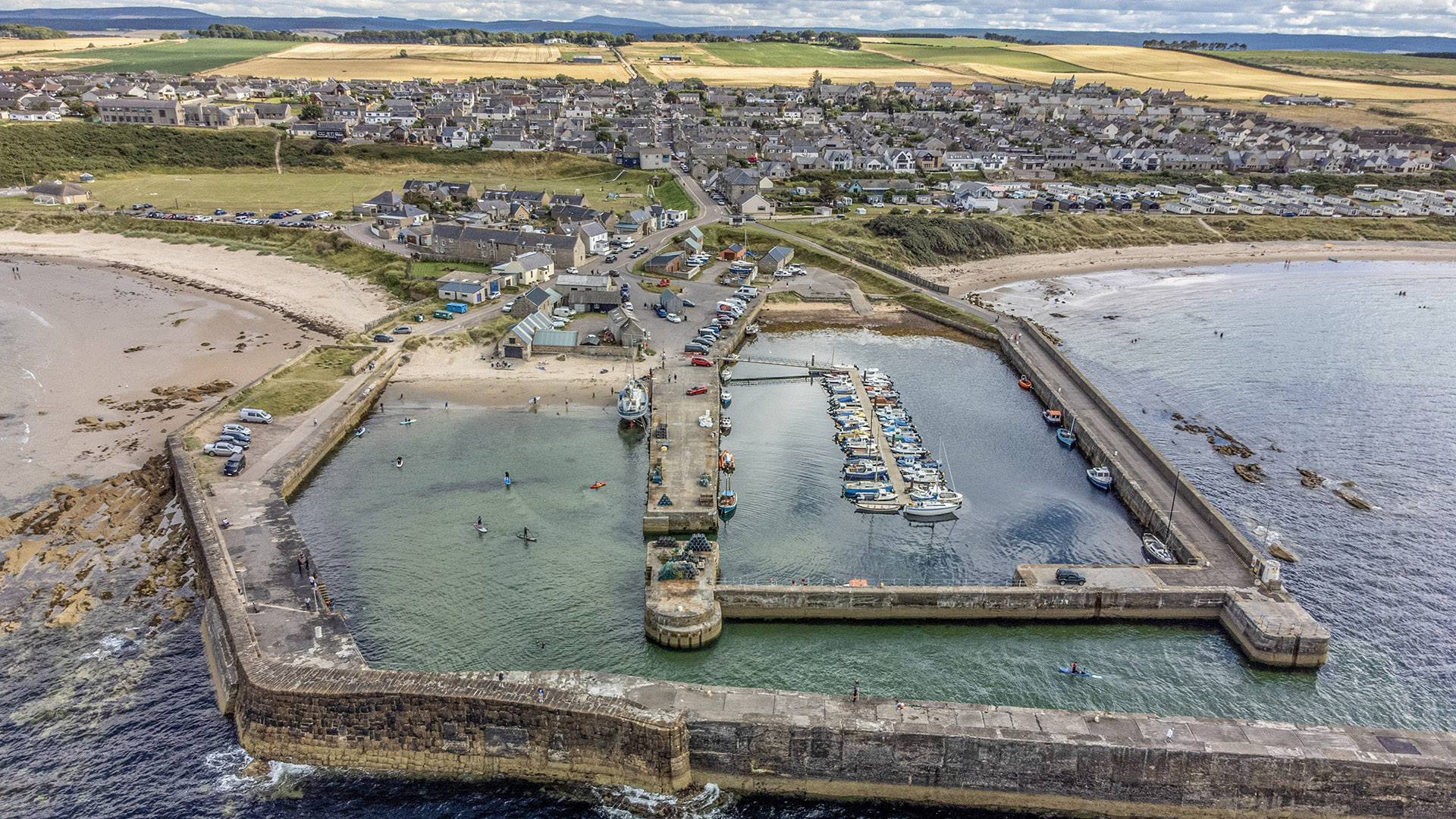 Filmmakers looking for the perfect setting will soon have hundreds of Moray locations at their fingertips, thanks to a new service to make the region 'film-friendly', thanks to a partnership between openbrolly and a new film location and facilities agency, Screen Moray.
The new service has been set up to advertise the vast and varied locations that can be used in film and TV productions across Moray, including its 'world-class' coastline.
And it will also provide a database of local businesses that are available to work in locations on their doorstep to save production companies bringing in services from further afield.
Until now, any production companies that wanted to film in Moray had to go through the laborious task of manually researching locations and facilities.
Neighbouring local authorities Highland and Aberdeenshire both have film offices that useMovieSite software to manage locations. Now we have complete coverage of the north of Scotland.
Openbrolly have partnered with community interest company Moray Media CIC, publishers of two already successful promotional incentives Forres Local and Visit Forres.
Location, location, location
Project lead with Screen Moray, Marc Hindley said: "Moray is a beautiful destination, but films and television programmes don't just have to focus on beauty.
"The whole gamut of locations present filming opportunities, whether it's a phone box, a housing scheme, a country mansion, or some of our world-class coastline, hundreds of miles of walks and bike trails, sea cliffs, harbours or acres of deserted beaches.
"Our existing sites have already fielded enquiries from TV production companies, so it's a natural progression to create a dedicated service.
"Our neighbours in Aberdeenshire and Highland have similar services and both are attracting film tourism as a result, and a boost for their local economies when film crews are on site."
As well as locations, Screen Moray will provide a database of local businesses, such as accommodation, caterers, tradespeople and others that are, in turn, film-friendly.
Marc continued: "Production companies will be able to browse a list of local companies. Film and TV crews look on this type of service as an efficiency. We'll provide support to liaise between film companies, public services and local businesses."
The technical infrastructure of the service is provided by Openbrolly, using their product MovieSite which has been used in creative industries for the past 20 years.
Home territory
Sam Hill, managing director with Openbrolly said: "Our software is used by film offices all over the UK, and in fact overseas, to run their film liaison services.
"We are so pleased to now be working with Screen Moray to bring this service to our own home territory. Aberdeenshire and Highland are both Openbrolly clients, and Screen Moray not only fills the gap between them, but adds a crucial string to the bow of promoting the area as a place to be seen and appreciated."
Visit Moray Speyside CEO Gemma Cruickshank also gave it her backing: "Moray, with its natural beauty, spaciousness, and ease of movement, presents a wealth of opportunities for filmmakers.
"This initiative not only simplifies the location scouting process but also provides a platform for individuals and businesses to showcase the natural beauty and unique features that Moray has to offer. By registering their spaces, they contribute to an extensive, searchable database, further putting Moray on the map and making the region an increasingly attractive option for filmmakers."
The announcement comes hot on the heels of a project to attract and develop the region as a one-stop shop for film and TV production. Screen Moray and Openbrolly have also formed a working group to explore the possibility of building a film studio in Moray. The project has already received the backing of local MSP and minister for small business, innovation, tourism and trade Richard Lochhead.